It is not a small task to find the best rifle scope which will fit your shooting and hunting needs.You may need to do a lot of research before making decision.You can however cut the research time by following these few simple steps:
Decide on a budget for your scope. Just like any major purchase, your choices range from cheap to very expensive. Though it is clear that your budget does depend on your financial situation. However, the single biggest mistake that you can make – along with many other hunters and shooters – is to under spend on your rifle scope. The advice you'll get from many serious hunters is that you should spend as much on your scope as you do on your rifle. Now, this might not be practical or affordable but make sure you budget a reasonable amount for your next rifle scope.
Pick the right objective size for your shooting style. The rule of thumb is that the larger the objective, the more light is gathered which results in a brighter sight picture. The trade off though is the larger size of the scope. You have to pick a rifle scope that is not too big for your rifle setup while letting enough light in to produce a bright sight picture.
This next point is probably not the highest selection criteria on any hunter's list. It's more of a style question and our suggestion would be that you match the finish of the scope to the finish of our gun. Most scopes are available in a range of different finishes. Usually you can get matte, camo, gloss, or silver finishes. Again, this is not the biggest issue but you might want to somewhat have things match. If your rifle for example has a blued barrel then you might want to go with a matte finish. Silver might look a little out of place in that case.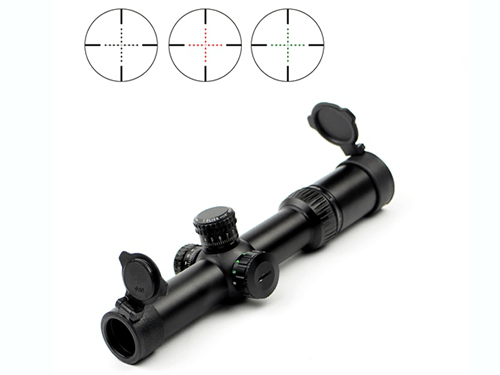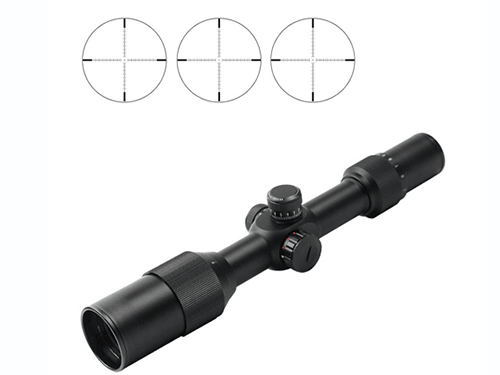 Decide on the best reticle. You will find that nowadays there's a large amount of choices when it comes to cross-hairs or canticle. Your major decision is to usually either to with a standard duplex style or a mil-dot style reticent. A duplex reticent is where the cross-hairs are thick on the edge and then step down to a finder reticent in the center of the target. A mil-dot style reticent has hold over marks below the intersection of the cross-hairs. These marks are used as aiming points on distant targets.
Probably the most important choice you have to make is the magnification of the scope. You want to match that to your hunting or shooting style. A large magnification usually results in a smaller field of view so only pick a large magnification if you really want to do long distance shots. If you usually shoot at closer ranges then use a scope with a lower magnification. Most rifle scopes today come with variable ranges of magnification and the most often used ones range from 3 to 9 x. These scopes have shown to be usually a good fit for most hunters and shooters.